VOLK V1 Metal Seated Ball Valve
Ball Valves Series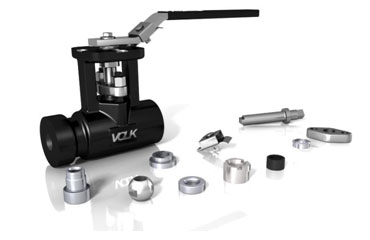 Forged Body and Yoke
Model : VOLK Ball Valve V1
ANSI Class:900 LB - 4500 LB
Sizes:1"— 4"
End Conn.:BW, SW

Metal Seated Ball valves Features:
Unlike the thick inner volume of the pear head, this
cheap hair extensions
gives a feeling of warmth and beauty. When trimming, pay attention to the tail of the
real hair extensions
must be cut from high to low level, roll up and send it to have this effect. This hair style can be brushed out by a
hair extensions
dryer and a reel, and it is also possible to use no special hot.
Zero Leakage
Double Stem Blow out Protection
Reliable packing gland design and the use of Belleville springs provide long lasting, maintenance-free, stem packing seal and tightness.
Isolated Body Cavity
Quarter Turn Valve
Application of HVOF Coatings
Inconel 718 Belleville Spring
Belleville Spring Guide Sleeve

Download PDF catalog:

VOLK Valves Catalog